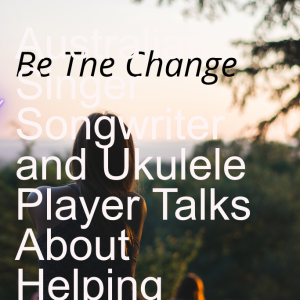 Wednesday Apr 27, 2022
Australian Singer Songwriter and Ukulele Player Talks About Helping Change The World with Her Music.
Julia Doherty, Australian singer and songwriter, talks about composing and recording her tune "Be the Change". Julia has been writing and performing in Australia for years and her mission in her newest song is important for all us that wish to make a change in our communities and beyond. Because it all starts with each of us doing our part and stepping up to assist in making positive changes on the planet we all live reside on. Imagine writing a song only using a ukulele as your main instrument to compose with - that's exactly what Julia does. Her skills and professionalism shine through on her song "Be the Change". 
Be the Change Music Video -https://youtu.be/2l1m5fji8p0
https://ktandthetrout.com/